House arrest, also known as electronic monitoring or home detention, is the legal term used to define a penalty imposed by law to a person who committed a crime and is condemned to stay inside his house. Home arrest is an alternative to jail time, often used for minor crimes or for teenagers who cannot be taken to an adult correctional facility. House arrest is also an option in places where the cost of maintaining a prisoner has escalated to a point where the government cannot longer sustain additional inmates. In any case, only minor offenses can be punished with house arrest, as major crimes always require jail time.
People confined to house arrest wear an ankle monitor, a special electronic device that transmits a GPS signal to a base handset. This handset is connected to police central headquarters, and notifies the authorities automatically if the wearer moves outside of his allowed range. House arrest may or may not include backyards or gardens, depending on the arrangements made by the authorities. House arrest may also allow for "breaks," where prisoners are allowed to attend certain activities or places, such as regular visits to the doctor or to a local grocery store. In those cases, the ankle monitor is disconnected temporarily or reprogrammed so it allows the wearer to move a certain distance without breaking the rules.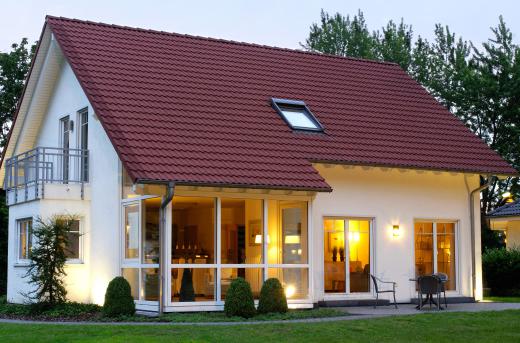 Many former presidents have been confined to house arrest for crimes against their countries, including Ahmed Ben Bella (Algeria), Rafael Videla (Argentina), Pol Pot (Cambodia), Shehu Shagari (Nigeria), and Habib Bourguiba (Tunisia). In the United States, house arrest is sometimes imposed after people have been released from prison. Martha Stewart spent five months in house arrest after spending a year in prison.
House arrest is sometimes criticized because it seems to offer an easy way out to punishment. People under house arrest have access to all comforts of home life, including use of appliances, telephone, and Internet. It also allows them to continue a rather normal life. Critics argue that most people under house arrest will quickly forget that they are being punished, which in turn will negate the benefits of the program.
AS FEATURED ON:
AS FEATURED ON:

By: Alterfalter

Those under house arrest cannot leave the home without permission.

By: kanvag

A judge may sentence an offender to house arrest in lieu of jail time.

By: BortN66

In the U.S., house arrest is sometimes imposed after people have been to prison.

By: jkraft5

Rafael Videla, former president of Argentina, was once confined to house arrest for crimes against his country.

By: stocksolutions

People confined to house arrest often wear an ankle monitor.