Racketeering is the act of operating an illegal business or scheme (a racket) in order to make a profit, perpetrated by a structured group. It is a broad category of criminal acts that includes bribery, sexual exploitation of children, and illegal gambling, among many others. The practice is closely associated with organized crime, since both are conducted by groups.
Many criminal acts can be included in this category, including theft and fraud against businesses or individuals. Governments can be victimized by racketeering by groups that counterfeit money and trade in untaxed alcohol. Providing illegal services, such as prostitution or drug trafficking, are also a form of racket. Racketeering also takes place among legitimate businesses or labor unions, where it is sometimes referred to as white-collar crime, and can include acts such as extortion and money laundering.
The criminal organizations that engage in racketeering often have legitimate businesses, like licensed gaming establishments or garbage collection companies, in order to provide cover for their rackets. In addition, the illegal business is often aided by the bribing, blackmailing, or extortion of public officials or civil servants. Legitimate business owners can be similarly manipulated in order to help criminal groups and their practices to appear lawful.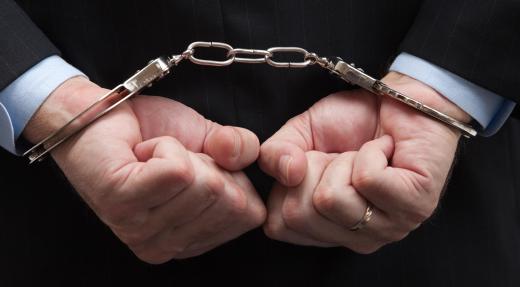 While all forms are targeted by law enforcement agencies, of particular concern to the United States government is labor racketeering. The Federal Bureau of Investigation (FBI) defines labor racketeering as the manipulation of a labor force, which affects all industries and businesses related to that labor group. Beginning in the 1950s, the FBI has investigated criminal organizations, especially La Cosa Nostra or the Mafia, with labor union ties and learned that many of their operatives pose as or are in collusion with union members. These racketeers extort union officials or bribe them with offers of favorable contracts or settled disputes, or otherwise coerce them to accept certain terms or demands. The ultimate goal is the control of health, welfare, and pension plans of union members, the total assets of which usually amount to several billion dollars.
Labor racketeering not only denies laborers their rights, but also results in economic loss to workers, the industry, and consumers. The FBI has determined that this activity leads to increased labor costs, which are passed on to consumers and cost the American public millions of dollars annually. To target entire corrupt entities instead of replaceable individuals, racketeering is federally prosecuted under the Racketeer Influenced and Corrupt Organizations (RICO) statute.
AS FEATURED ON:
AS FEATURED ON:

By: tiero

Racketeering is closely associated with organized crime.

By: Michael Flippo

Racketeering is often referred to as a white-collar crime.

By: Africa Studio

Counterfeiting is a common crime for those charged with racketeering.

By: Vojtech Vlk

Casinos have been used as the base of operations for a number of racketeering schemes in the past.